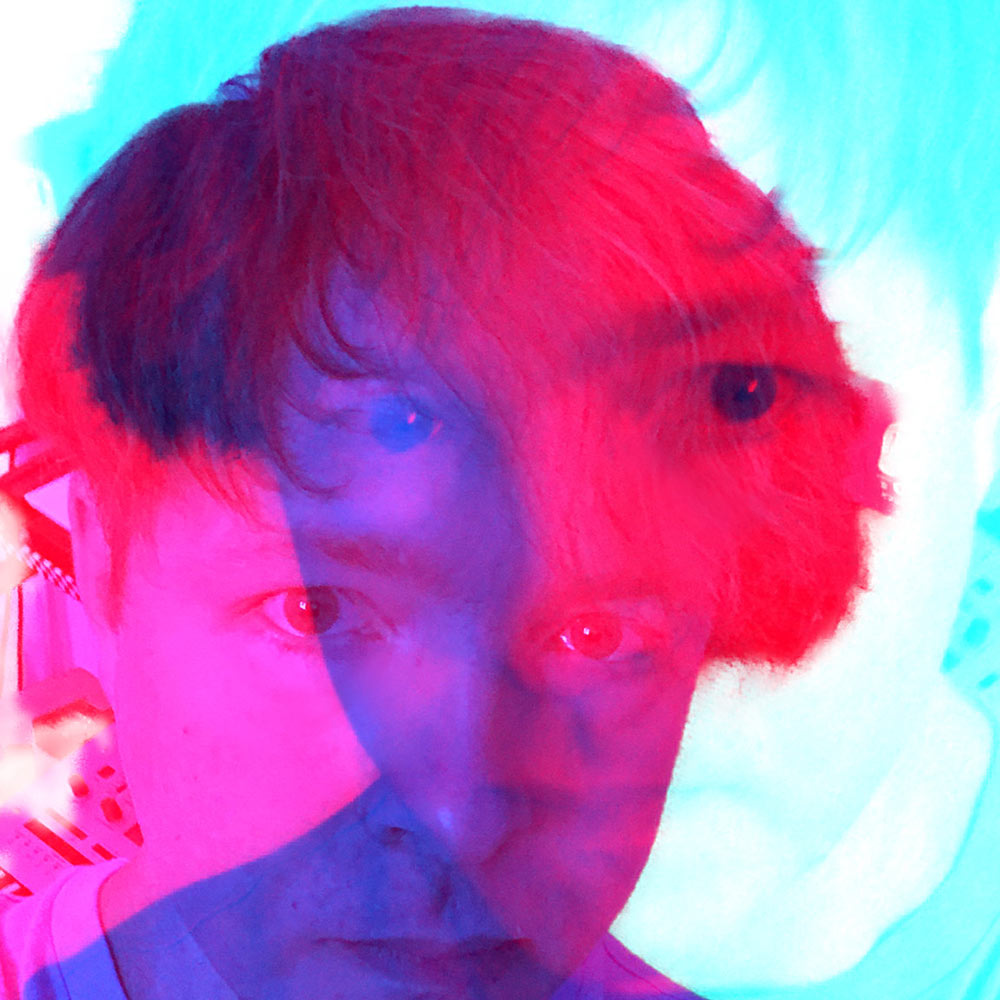 Memphis, Tennessee's multi-instrumentalist and producer Graham Burks, Jr. has always been in the shadows of a shadowy scene, in a city better at producing cult classics than breakthrough stars. He has toured and played with some of his city's notable garage/psych/punk bands, be it no-wave analog synth with ex-members of Lost Sounds in Sweet Knives, drums for punk veterans Pezz, chamber-pop bass lines with Magic Kids, or experimental electronics as Infinity Stairs. Now, with Loose Opinions, Burks has stepped into the light.
As a kid, life was all about skateboards and punk rock, and Burks found himself playing all-ages shows at Memphis's legendary Antenna Club. He shared the stage with the likes of Dead Milkmen, 7 Seconds, the Descendants, and the Meat Puppets; not to mention locals like the Oblivians, the Grifters, Neighborhood Texture Jam, and Big Ass Truck.
As a drummer, Burks frequently had band members leave their instruments at his house, and he started making lo-fi four track recordings of songs playing any instrument within reach. His love of home recording led to an internship at Memphis's famed Easley-McCain Recording. In those days, bands such as Sonic Youth, Wilco, Guided by Voices, Pavement, and the White Stripes were coming through to make records.
Burks continued stretching himself as a multi-instrumentalist, forming Small Room as a bass player, and later, needing a vessel for his songwriting, he formed Perfect Vessels as singer / guitarist.  Synthesizers and electronic music had always been a side interest, but it wasn't until he toured with Sweet Knives, playing synthesizer in a punk band, that he learned to more fully incorporate synth sounds into his song-oriented projects.
The pandemic forced a change in focus, and in 2020 Burks turned his attention to his solo studio project Loose Opinions. Yet, this period was marked with personal and collective frustrations, and he found himself creatively stifled. Later that summer, inspired by a sense of connectedness with a world determined to overcome its difficulties, the creative energy began to flow. Shadow of a Shadow, Loose Opinions' debut album, quickly emerged.
"While I was fortunate enough to keep working during the pandemic, I had this overwhelming sense of disappointment in myself" says Burks. "I was supposed to have all of this extra time on my hands to be creative, but instead all I felt was uninspired. Months later my friend and collaborator J.D. Reager broke out of his own rut and started Back to the Light, a creative collective consisting of a podcast network and record label. J.D.'s spark helped me find mine. For the first time in a long time, I felt connected to the world. Albeit, the connection I felt was based on frustrations that we were all feeling, from pandemic isolation to systemic racism, but we were feeling it together."
Inspired, Burks wrote and recorded Shadow of a Shadow at home. He played all the instruments, establishing an eclectic palette of layered vocal harmonies, heavily affected guitars, bass, vintage analog synths, live and programmed drums, and the swirl and strum of his vintage Omnichord. The only outside musicians on the album are Memphis horn players Victor Sawyer, Tom Clary, Jim Spake (Lucero), and Bill Bullock, along with a remote contribution from Seattle's Jeff Waggoner (JERF).
Burks and his neighbor, engineer Adam Hill (Big Star, Chris Bell, White Stripes, Raconteurs, Deer Tick) mixed the album at home. Alex McCollough mastered the record at True East Mastering, and Jeff Powell cut it to vinyl at the historic Sam Phillips Recording Service in Memphis, Tennessee, before sending it to Memphis Record Pressing for final production.
In support of the album and in celebration of the return of live music, Loose Opinions has now expanded into a full live band, featuring members of Hi-Electric, Perfect Vessels, Jack Oblivian and the Sheiks, and the Reigning Sound. Shadow of a Shadow is one of several 2021 releases by Back to the Light Records, in addition to an album by label founder J.D. Reager that Graham performed on, and an album by the Reigning Sound's Jeremy Scott, which Graham produced, recorded, and performed on.
Shadow of a Shadow was written with the vinyl format in mind, and each side of the album is an uninterrupted continuous piece of music, each song melting into the next one. It was designed to compel listeners to slow down, put a needle on the record, and sink into the moment.